BACK
WildSmiles Braces® in Omaha, NE
Smile With Style
Braces are a common milestone for many kids and teens. However, traditional metal brackets are plain and don't allow for much expression during treatment. With WildSmiles, patients can choose from a variety of designer bracket shapes and colored elastics, bringing expression and personality to their braces journey.
We proudly offer this fun and excited way to personalize the braces experience at Braces Omaha. If your child or teen is getting braces soon, ask about WildSmiles during your consultation. At this appointment, we will take 3D scans of your or your child's mouth and create a custom treatment plan. Contact our office in Omaha, NE, today for a complimentary consultation.
What Are WildSmiles Braces?
Invented by Dr. Clarke Stevens at Braces Omaha, WildSmiles braces allow for limitless expression during orthodontic treatment. Patients can choose from classic shapes like stars, diamonds, footballs, sports balls, hearts, flowers, Disney's Mickey Mouse, and a variety of college logos, including the Nebraska Cornhuskers! You can also select colored elastics to further customize your orthodontics journey and show off your smile with pride.
How Does WildSmiles Braces Work?
WildSmiles provides the same corrective benefits as traditional braces. They function just like traditional metal braces, but allow patients to customize the look of their braces for a fun and personalized orthodontic experience. By placing consistent pressure on the teeth, braces slowly move teeth into their correct position in the dental arch. The surrounding bone and tissue adapt to the new tooth position, creating long-lasting results after your braces are taken off.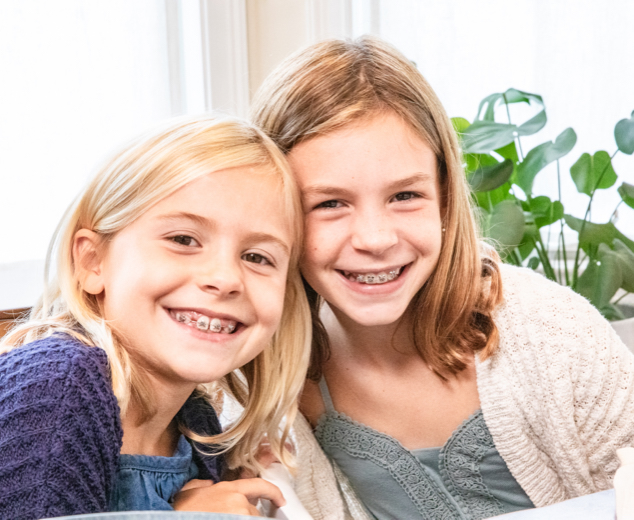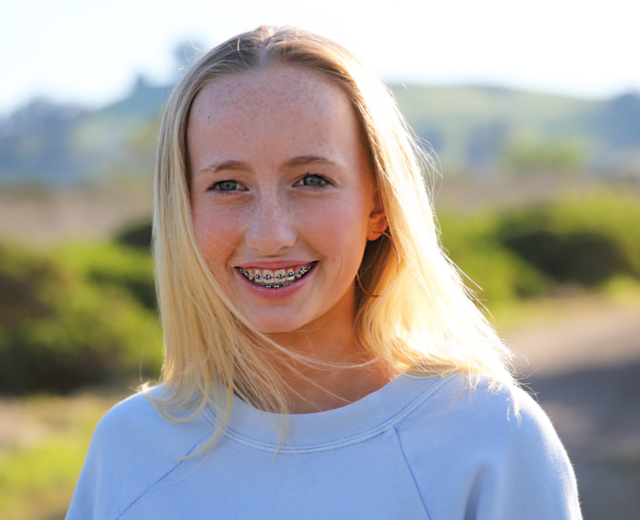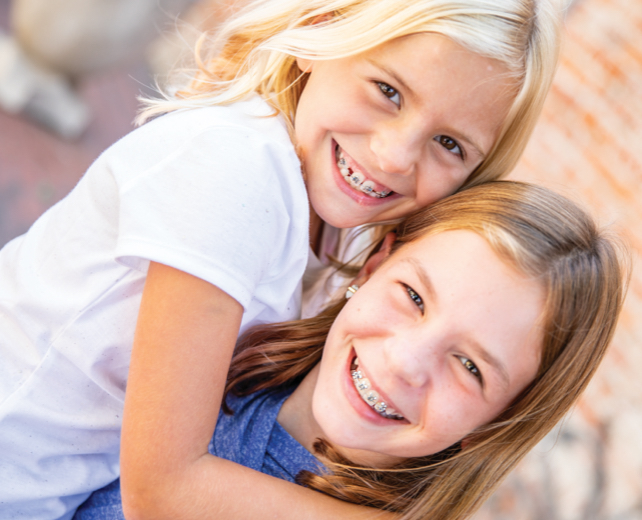 Benefits of WildSmiles
For over 10 years, countless patients have expressed themselves with WildSmiles while achieving a straight smile. Choose from a variety of shapes to mix or match, including classic shapes, sports team logos, or Mickey Mouse ears. The possibilities are endless!
With over 25 designs to choose from, you're sure to find a look you love.
Bring some Disney magic to your smile with Mickey Mouse brackets.
When patients are excited about their braces, they're more likely to care for them and keep them clean.
Add colored elastics to your braces for a style that's all your own.
WildSmiles Braces can be placed by your orthodontist in just one visit.
WildSmiles brackets are made from the highest quality materials and provide the same benefits as metal brackets.
Promote Better Brushing with WildSmiles!
WildSmiles brackets are designed so that normal plaque accumulation will rest on the pad instead of on the tooth's surface. This helps protect the enamel from plaque and tartar buildup and encourages better brushing by making sure the WildSmiles bracket shapes are always visible. Ask you or your child, "Can you see the shape?" If you can see the shape of the brackets, you're brushing thoroughly! This visual reference is a great way for kids and parents to measure brushing habits and promote excellent oral hygiene throughout the braces journey.
Create Your Smile!
It's as easy as 1–2–3! WildSmiles is a fun new way to enhance your smile and enjoy your braces journey.
1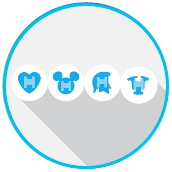 2
Let your provider know what style you chose.
3
Snap a pic of your new braces, share it on social, and tag us with #wildsmiles and #stylewithsmile.
We Offer WildSmiles in Omaha, NE
Dr. Stevens and the team at Braces Omaha are excited to offer these fun braces options to everyone! Make sure to ask us about WildSmiles when you visit us and we'll explore all of the ways you can style your smile. To schedule a complimentary consultation, contact our office today.
Hear From WildSmiles Braces Patients
These patients can tell you about their firsthand experience undergoing wildsmiles braces at our office.
A Happier Smile Starts Here
We're a family-friendly practice that provides optimal orthodontic care in a comfortable, approachable setting. To learn more about your treatment options for yourself or your child, we encourage you to contact Braces Omaha to schedule a complimentary consultation.